Detailed Information:
[in PDF format]

Precast Concrete Manholes
Crest Precast manufactures round and square manholes for use as sanitary and storm structures. Manholes are equipped with rubber boots and mastic sealed joints to provide a water tight structure. Sections meet or exceed ASTM C 478.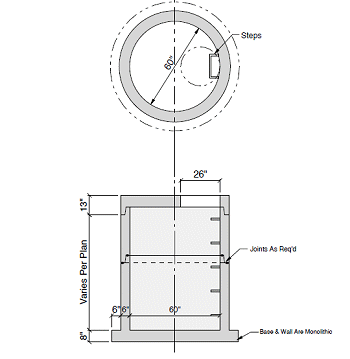 Contact us for estimates and drawings.